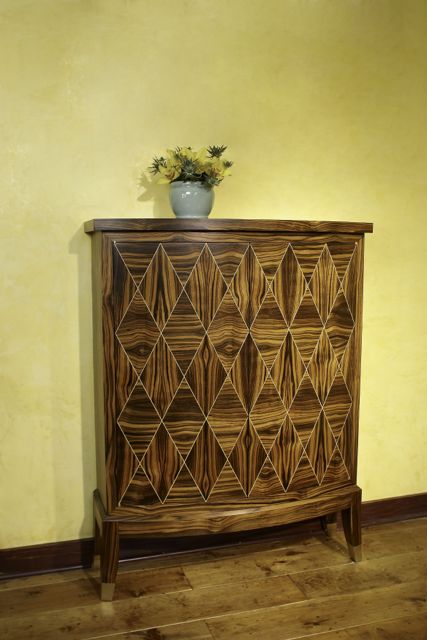 I designed and built this custom media cabinet for the client of an interior decorator in Santa Fe. The way the design process went is a perfect example of how I like to design pieces of custom furniture. When I first met with the decorator to talk about what the piece should look like, she grabbed a pencil, did this sketch and said that this was what she wanted it to look like.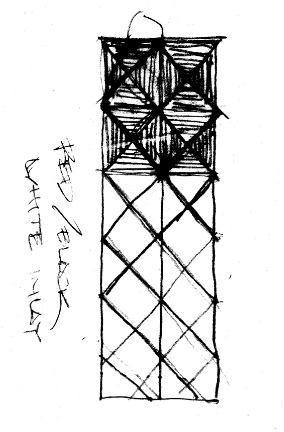 Perfect! Ideally, I love to start with this kind of conceptual idea. Lots of my custom furniture designs have begun with nothing more than a feeling that my client has. "I love the work of so and so..." or "I want it to be sculptural". When you start with only a concept it leaves lots of room to design a custom piece of furniture to fit the space in the room or the aesthetics of the client.
The house that this piece was going into was undergoing an extensive remodel at the time and there was a doorway in the room that was being filled in. This media cabinet was designed to be built into that doorway so that it could have enough space inside for audio / visual equipment, but still be fairly low profile and not project too much into the room. 
After the initial design meeting I started working on conceptual sketches for the decorator that helped us to whittle away at the design and refine it. Each sketch and drawing narrowed down issues with proportions and details until we had a design that, not only fit into the existing hole in the wall, but also had a nice feeling. The decorator had been looking at the work of Jacques Ruhlman recently, so we were leaning toward something with an Art Deco feel to it. The macassar ebony veneer that I eventually built it in was the perfect wood to give it that feel.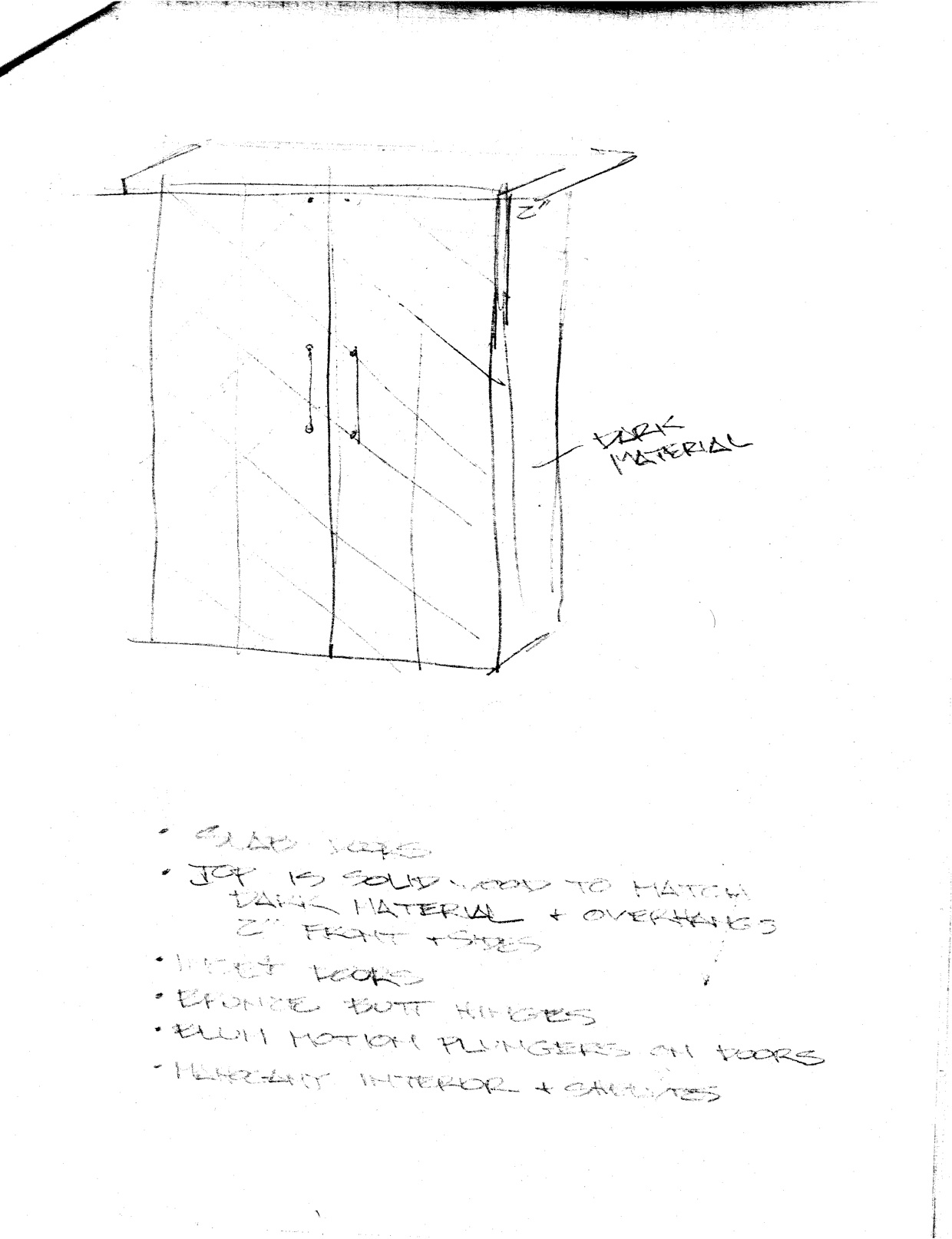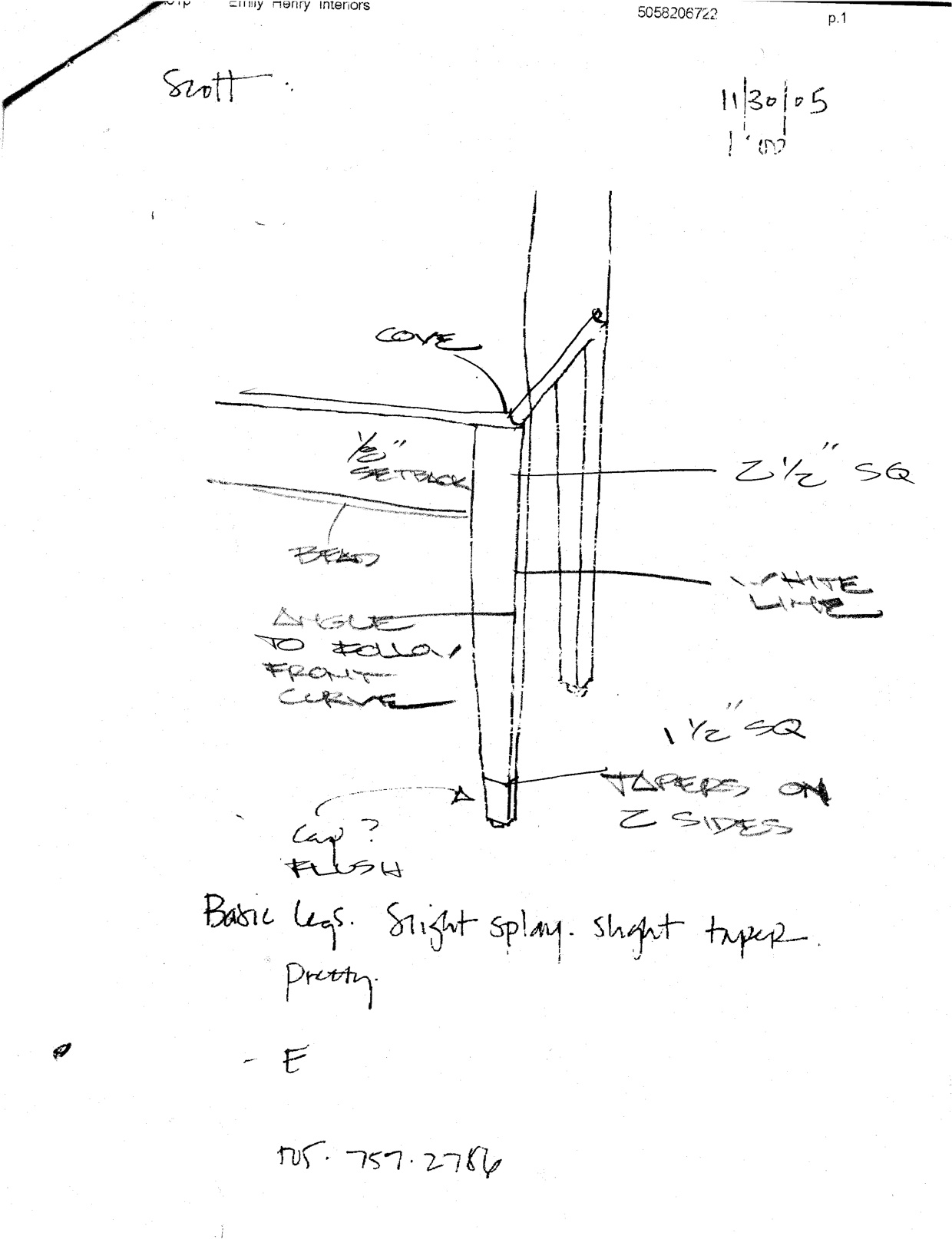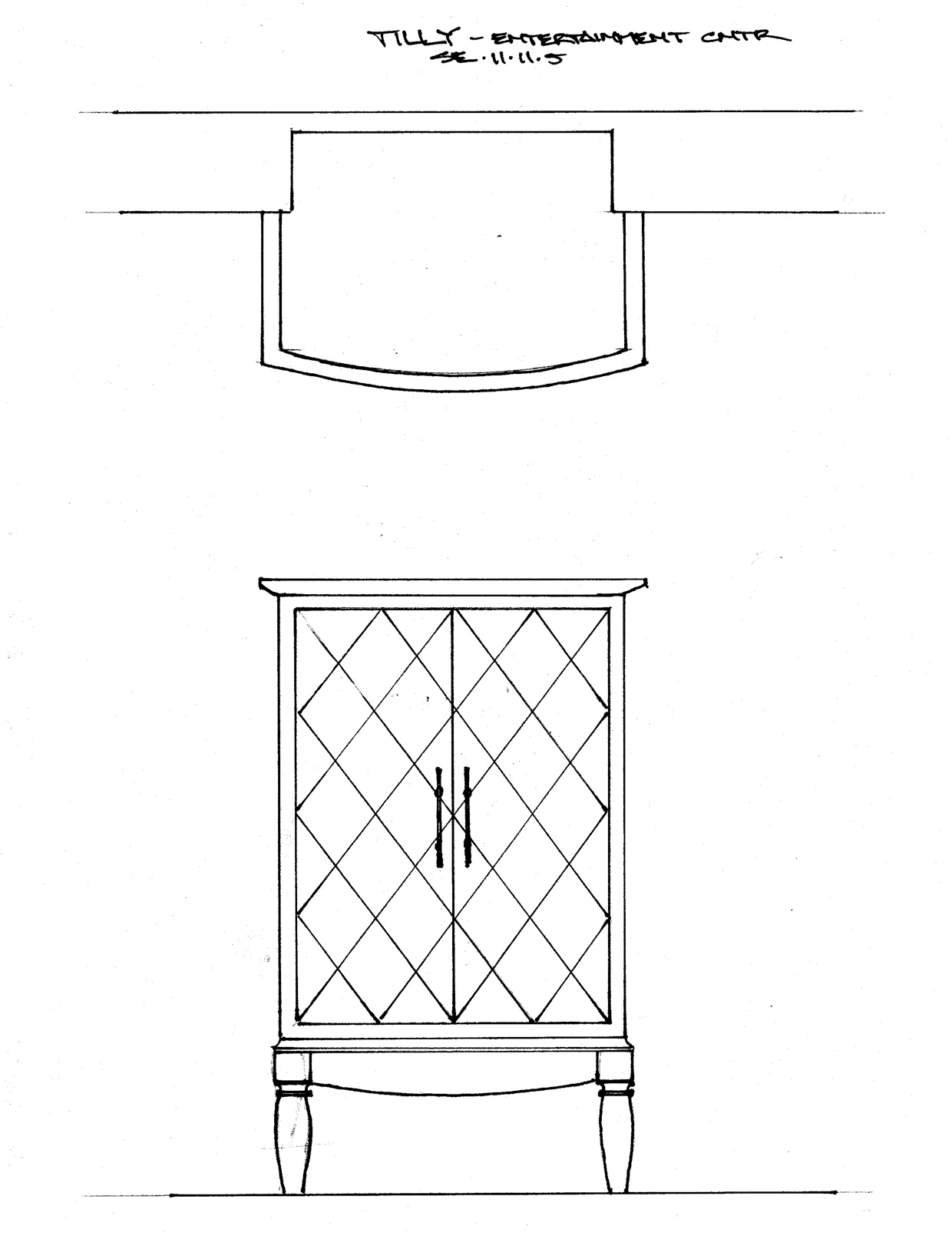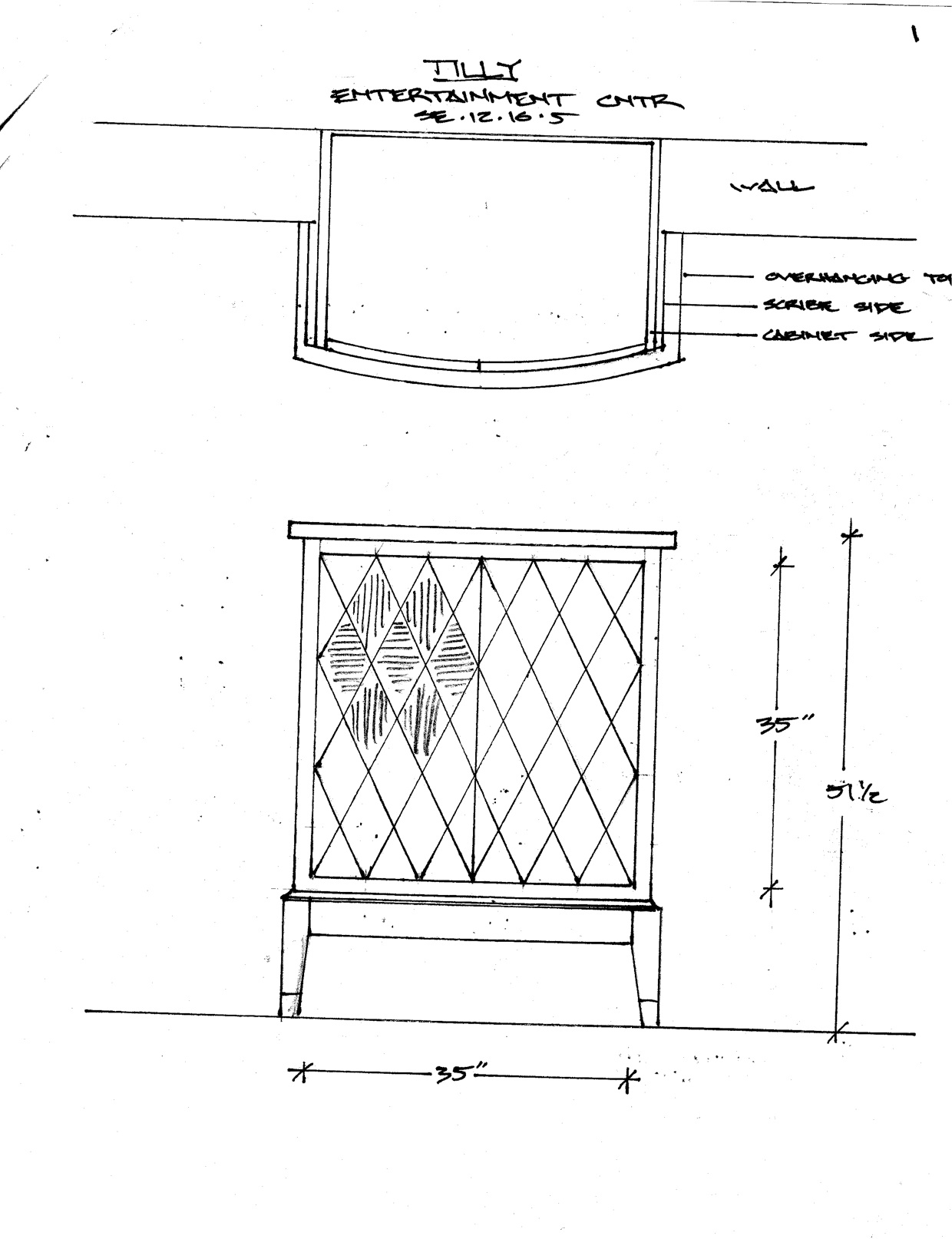 I try to make this process really easy for my clients. I'll do some sketches to work out ideas and then pass them along. Their response to these sketches helps me to see which direction to go. Little by little I get a clearer idea of what the finished piece is going to look like. Sometimes we work through the whole process right there in our design meeting and other times I take it back to the shop and ponder for a little while. If they aren't good at visualizing from drawings I'll build them a small maquette or full size cardboard model of the piece. 
This media cabinet ended up being the inspiration for a custom sideboard that I built a few years later out of zebra wood.